Healthcare
Eco Friendly Healthcare Packaging Solutions
Bringing healthcare products to market is an exciting process. Our team can provide insight and support our customer's design and engineering process of dispenser systems and packaging components. Our team brings many years of expertise in supporting our customer's drug development process along with regulatory affairs. We are also glad to collaborate with our ecosystem of laboratory testing, CRO, CMO or CDMO partners to help ensure our customers meet their needs and requirements on time.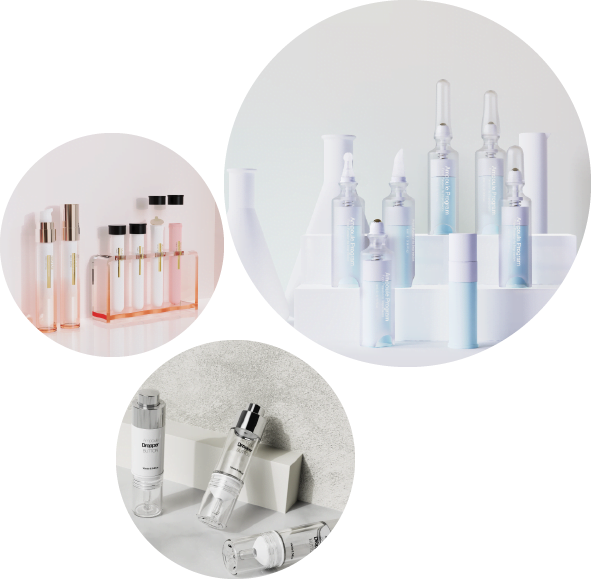 Whether to find relief or to prevent discomfort, your product must be dispensed accurately, especially for prescribed dosages, and maintained without affecting the formulation.
With that in mind, our engineering and manufacturing teams are continuously improving and tightening our manufacturing and quality process controls to meet the most stringent product specifications. Furthermore, formulations in drug delivery and dispensing packages may need to follow specific regulations, laws, and standards (such as, CPSC's child-resistant & senior-friendly packaging, or quality management systems (QMS) for primary packaging or medical device constituents of a combination product). PKG Group has the experience and growing capability with an extensive catalogue to provide the right product and appropriate support to help our customers surpass their specific regulatory requirements.
Our team, looks forward to developing the next novel package to meet your needs.
By leveraging our many experts and services, We can deliver quality solutions that meet stringent Speed-to-market deadlines. Our Quality Management System includes quality control per gate and continual metric-based process control and improvement. Our unmanned smart factories swiftly deliver dependable high quality with unprecedented flexibility.
Our manufacturing teams notable ISO Certifications
ISO 15378: Guide for Primary Package materials for Medicinal Products
ISO 9001: Quality Management System
ISO 13485: Design, Development and Manufacture of medical devices such as Nasal Spray
With the many priorities, healthcare products need a wide variety of dispenser types and designs that cross a range of dosages and capacities, while not affecting or contaminating the formulation and ensuring consumer adoption. PKG Group's exceptional engineering and manufacturing teams can quickly deliver the quality solutions your products require, while providing valuable insight and guidance across the process.
Your dedicated packaging partner!
We look towards utilizing our resources and capabilities to get your most complex dispensing system through ideation & development, and successfully launched "on time"
Learn about our Dispensing Tube Selection
We're proud to offer a large selection of tubes with standard dispensing as well as our Metered Dose Airless Dispensing tubes that offer healthcare customers a unique approach to sustainability and with accurate dosing for pharmaceutical applications.