PKG Group maintains the highest quality plastic and LuxeFoil tubes in a wide variety of sizes and diameters. We offer single layer, three layer, and five layer PE tubes, as well as our specialty LuxeFoil tubes in airless, screw cap, or flip-top closures.
We are proud to offer basic tubes, oval/square tubes, tubes with applicator tips, and tubes with a special function.
Basic Tube
---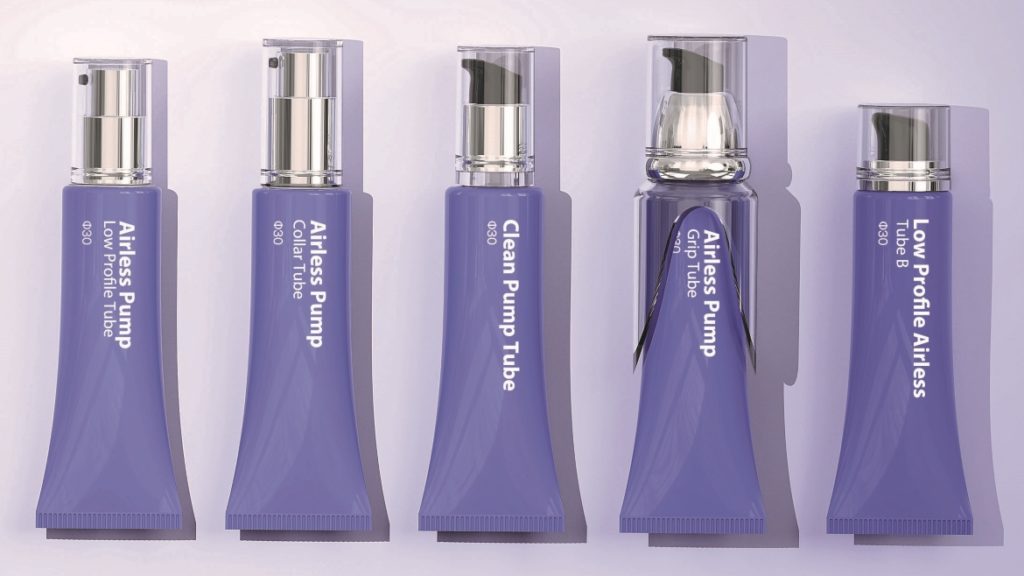 Oval/Square Tube
---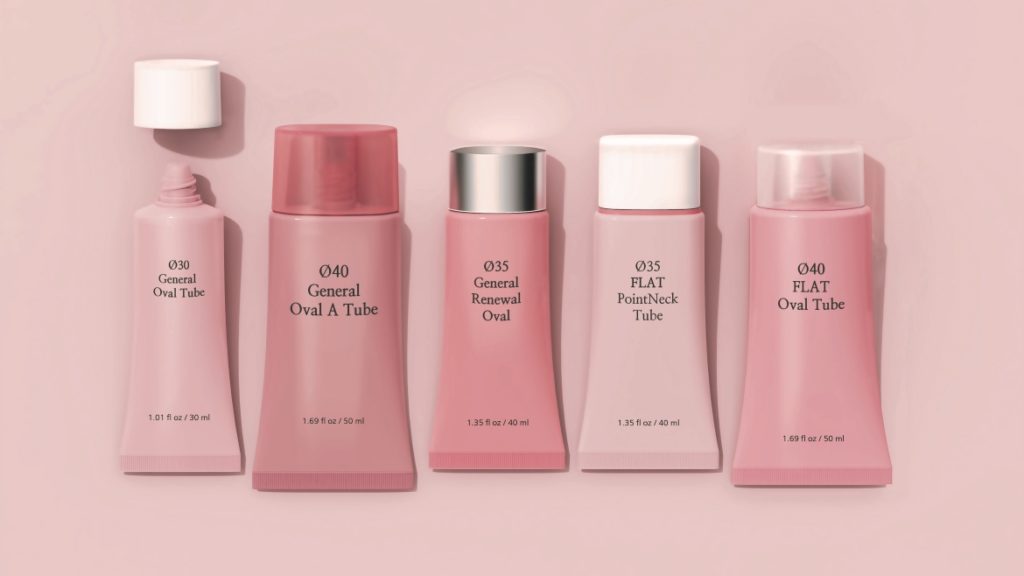 Applicator Tube
---
Tube with Special Function
---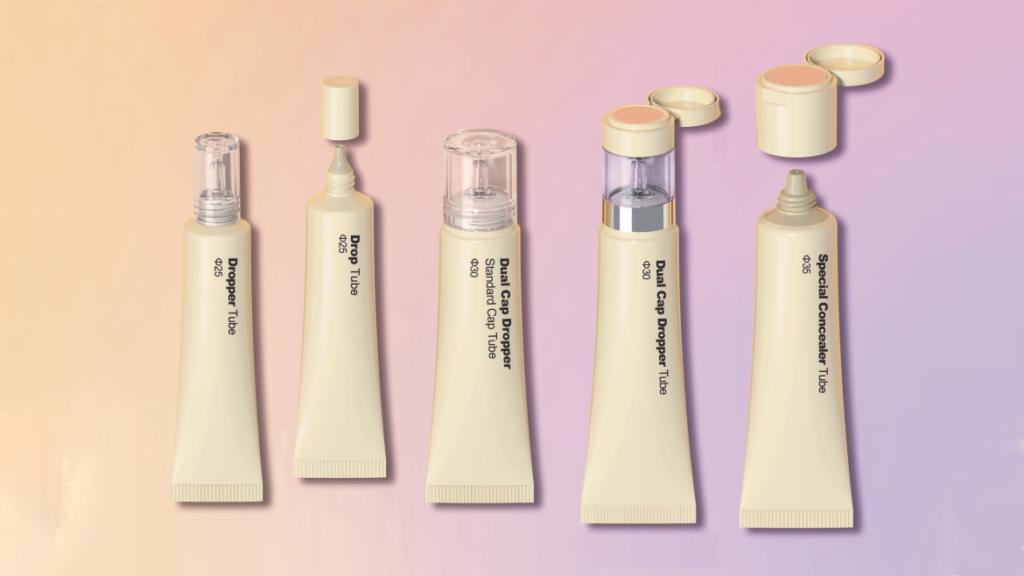 PE material tubes are available as 1, 3, and 5 layer tubes.
1 layer tube is made of LDPE and is suitable for color matching and smooth surfaces.
3 layer tube uses the same PE material for the inner and outer layers, and consists of LDPE and TIE resin. Different color masterbatch can be applied between layers to express a specific color or design.
5 layer tube consists of LDPE, TIE resin, and EVOH, and has an excellent air-blocking functionality suitable for sensitive formulas.
Layer

Grade

Inner

Middle

Outer

PE Tube

Single Layer

LDPE

3 Layers

LDPE

TIE Resin

LDPE

5 Layers

LDPE

Tie resin

EVOH

tie resin

LDPE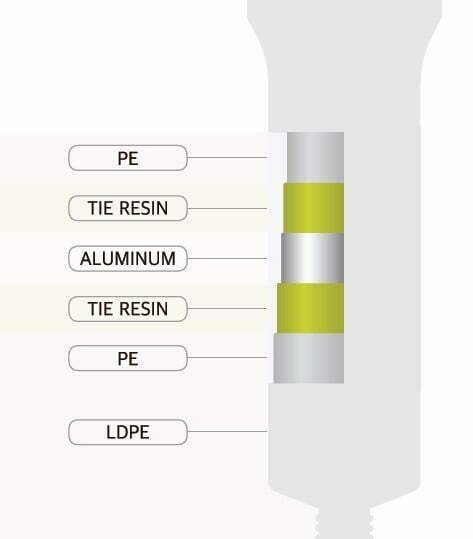 Yonwoo's LuxeFoil technology can provide a fantastic look and function to luxury and healthcare brands.
LuxeFoil is a form of laminated tube, but is different from the original printed laminated sheet joining such as ABL and PBL. Instead, it is produced by extruding a pre-printed manufactured PE sleeve attached to the laminate sheet.
Good seal and smooth seamline for crimping and cutting (better than laminated tubes).
Excellent formula protection.
High quality decoration finish and printing capabilities match that of the PE tube.
Layer

Grade

Inner

Middle

Outer

LuxeFoil Tube

6 Layers

PE

Tie Resin (2) 

Aluminum

PE

LDPE
Lengths listed in millimeters (mm).
Size is indicated based on the Yonwoo production length criteria, and the customer's final supply is 3mm shorter than listed.
Tube sleeve length can be changed according to customer requirements.
If the diameter is small and the length longer than recommended, sleve curving may occur. In case of

ø13.5, ø16, ø19, it is recommended that the tube length does not exceed 80mm.

LuxeFoil is available in diameteres

ø19 through ø40 and ø50 only.

Actual length may differ depending on filling method.

Tube sleeve print specification is not available for select sizes of ø40, ø45, and ø50 diameter tubes.