Efficient process with talented and experienced engineers.
Design ideas are developed through an iterative approach consisting of dialogue and sketches; resulting in compelling shapes that serve both form and function. To visualize the concept, initial modeling captures the basic specifications and facilitates both 2D and 3D rendering.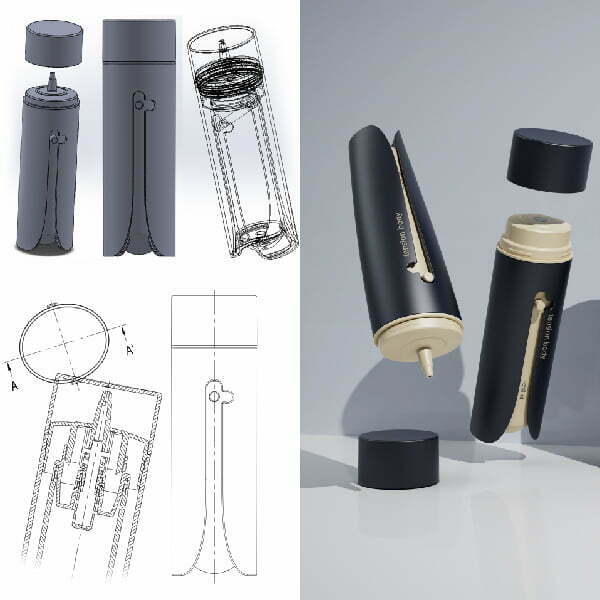 Perfect Platform for Package Design
Broad range of standard packages to inspire new designs quickly
Various Dispenser Types and Models​

Multiple dosages
Contrasting designs​
Compatible with any formulation
Find out more on our focused markets
Healthcare
Maintaining our health is a deeply personal endeavour. Trust is a critical aspect; trust in your product. Whether to find relief or to prevent discomfort, your product must be dispensed accurately, especially for prescribed dosages, and maintained without affecting the formulation. PKG Group has the experience and an extensive catalog of options to deliver the correct amount of your product to the right location, while preventing contamination.
Personal Care
Daily interaction with personal care products can develop very strong feelings among consumers; these experiences are among most personal of everyday activities. Don't let packaging be a liability. With accurate and easy dispensing, stylish design and high quality packaging for any formulation, let PKG Group help build a stronger connection with your customers.
Beauty
In a world of beauty, your products should stand out. Let their beauty shine. PKG Group's in-house production capabilities support custom package design, decorating, hot stamping, anodizing, metallizing, printing and silk screening. We can produce the right packaging to express the beauty of your skincare and cosmetic products, while engineering operation and performance to the highest standards.