Beauty
Eco Friendly Beauty Packaging Solutions
In a world of beauty, your products should stand out. Let their beauty shine. PKG Group's in-house production capabilities support custom package design, decorating, hot stamping, anodizing, metalizing, printing, and silk screening. We will produce the right packaging to express the beauty of your skincare and cosmetic products while engineering operation and performance to the highest standards.
Skin Care
Clean, glowing, and youthful skin boosts a sense of well-being, and self-confidence. These potent emotions are attributed to your products. Don't let a messy dispenser distract from the experience. Accurate, reliable dispensing solutions from PKG Group, built on decades of experience and innovation, provide the best in form and function.
Cosmetics
Makeup allows individuals to express their true beauty and transform into their most confident or expressive selves. In fact, the application of cosmetics is an important part of the joy of the transformation. Cosmetic dispensing should be part of that transformative promise.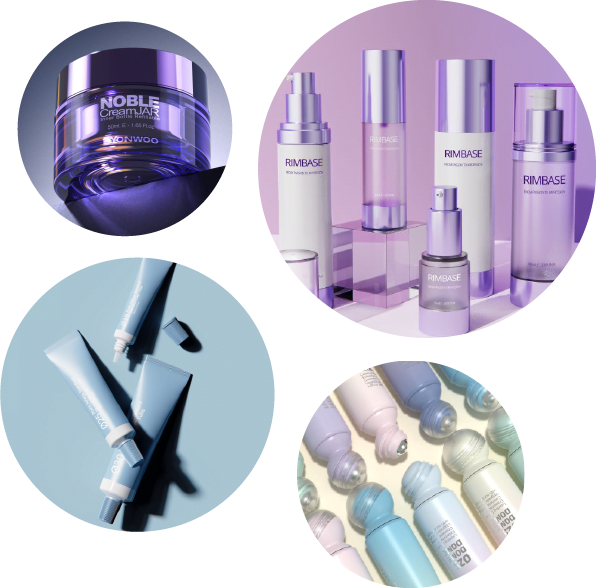 We have very high expectations of beauty products and their packages. The experience can be revitalizing and transformative. From fresh clean skin to a full makeover, the product packaging is a meaningful part of that experience. A visual representation ranging from sophisticated minimalism to baroque extravagance: PKG Group's vast portfolio and extensive decorating options will realize your product vision.