YW Sustainability
Eco Friendly  Certified Packaging Solutions
Yonwoo has been selected as the preferred manufacturer by major global companies, and high-level management on the basis of sustainable development.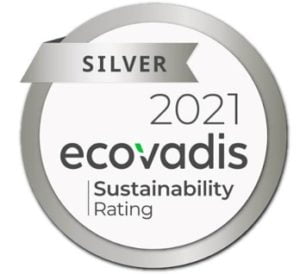 Yonwoo is Ecovadis Silver Certified.
Yonwoo offers sustainable products certfied by Ecocert and RecyClass.
Environmental sustainability is a priority for Yonwoo.
Yonwoo actively develops Eco-friendly products that drive the circular economy for plastics – one that is environmentally conscious and sustainable.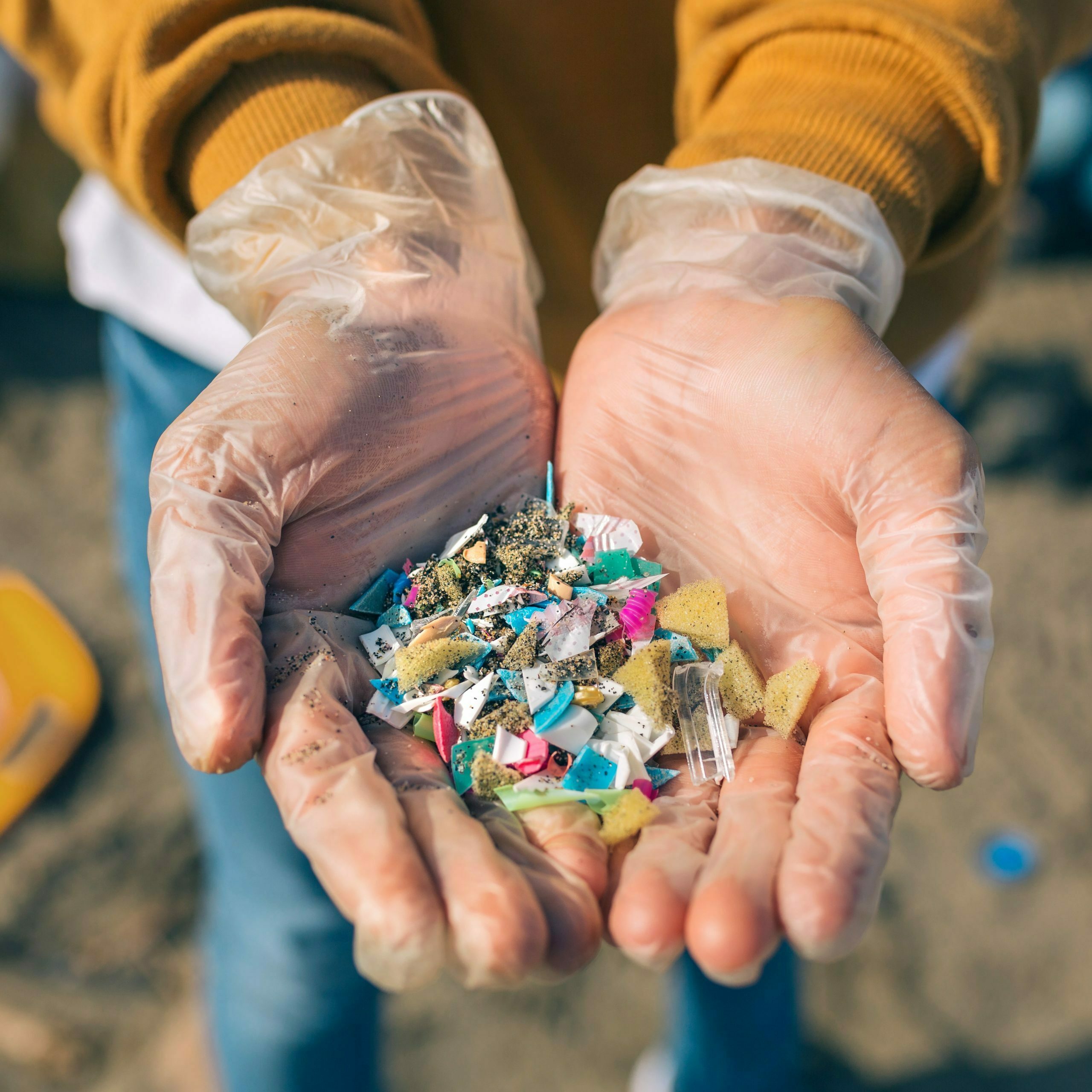 Threat of Plastic Pollution
Tons of plastic are produced in the world, and some has been recycled or incinerated. Most, however, ends up dumped in nature or buried in the ground. This plastic poses a significant threat to the environment. Eventually microplastics (from degraded plastics or from microbeads) flows throughout the world and is harmful to our oceans and lakes and endangers aquatic life.
Plastic and Carbon Emissions
Carbon emissions associated with plastic are a widely recognized problem. With carbon emissions at every stage from production to disposal, the carbon footprint of plastic threatens the global environment. We are committed to reducing our carbon emissions and facilitating a healthier future.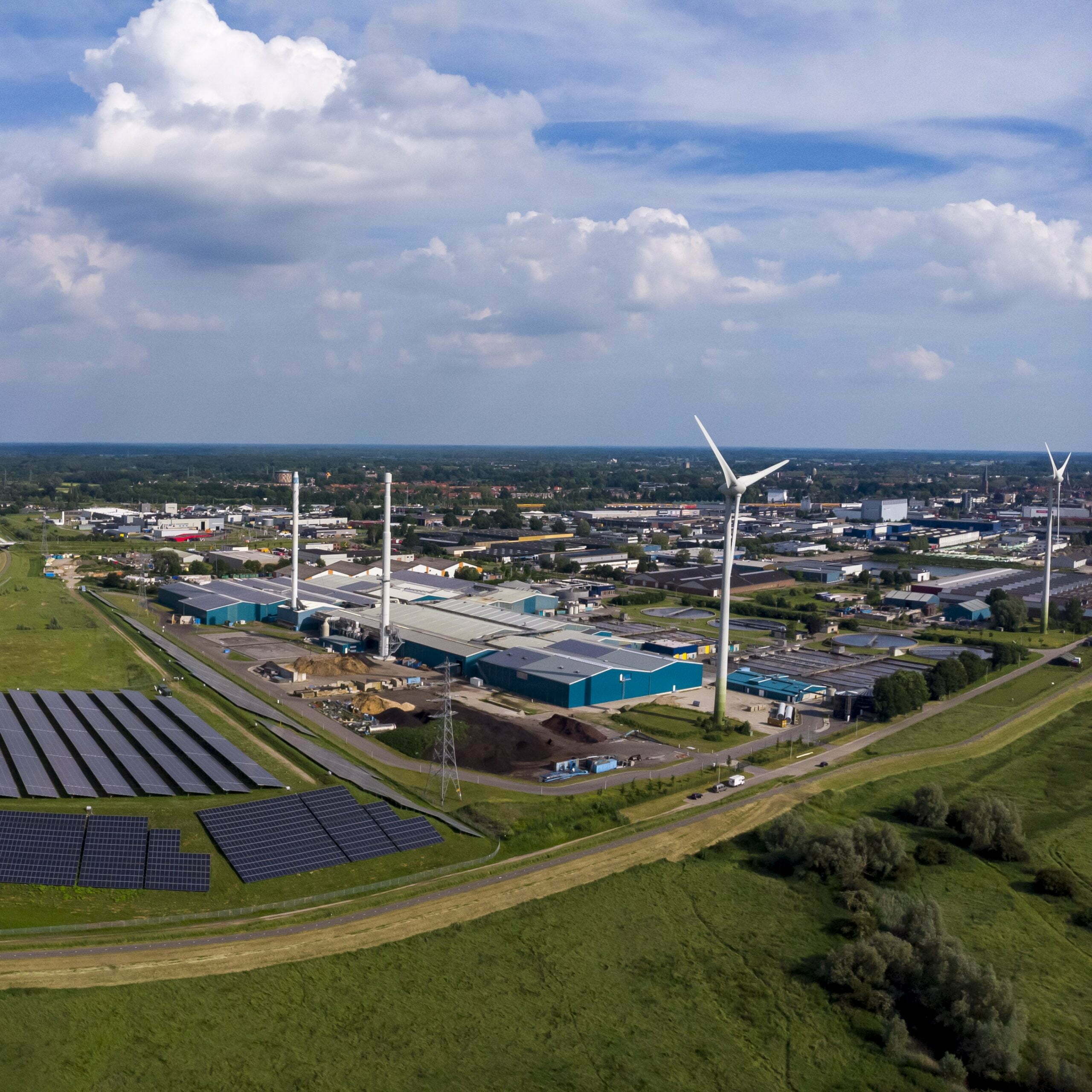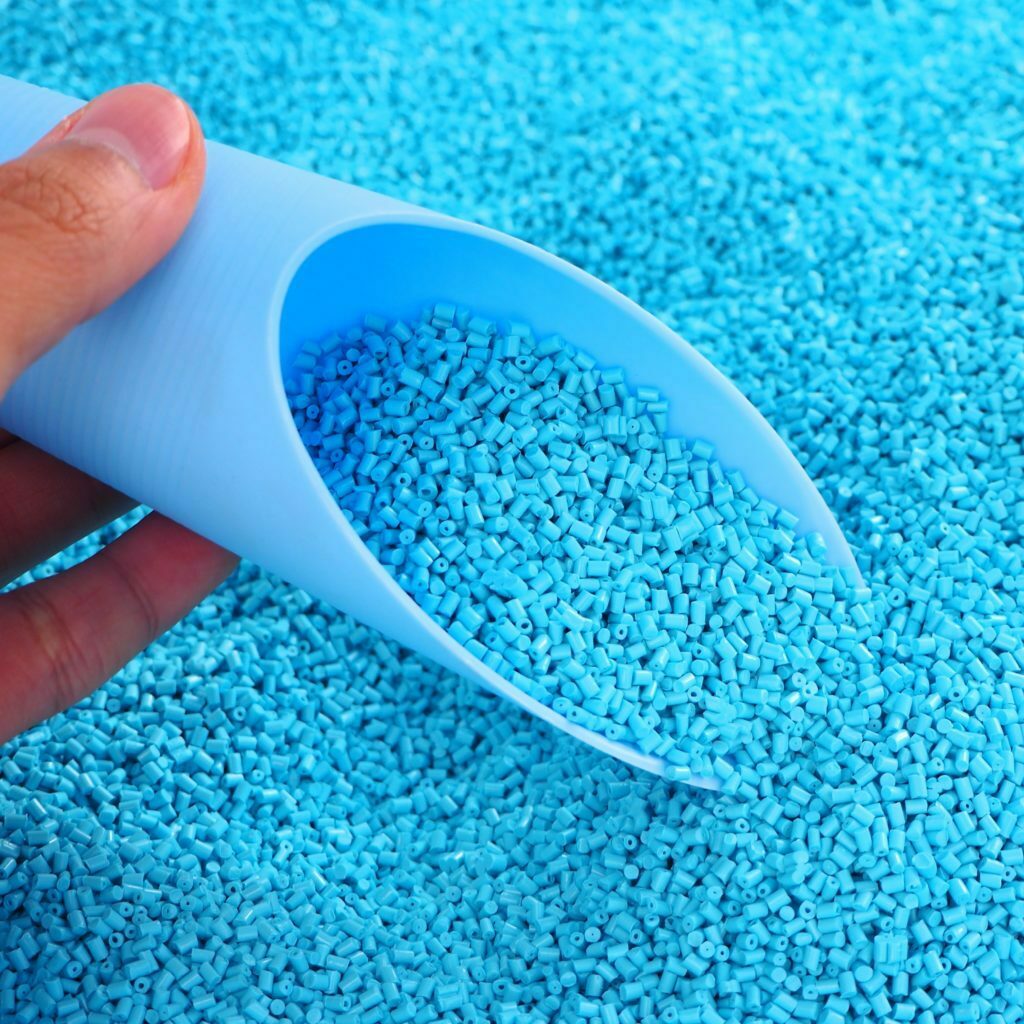 A predominant system in plastic is designed for "production-waste-disposal' which is a linear economy. It also has been resulted in widespread, persistent plastics pollution.
For a true circular economy, we must redefine and champion the system to 'production-waste-recycle'. Since plastic pollution is a huge problem, constant strategic thinking is required beyond the horizon of immediate problems.
Under the "Recycle, Refill, Reduce" mission, Yonwoo will continue to lead towards sustainability in packaging.
Additionally, Yonwoo actively participates in the efforts to overcome the climate crisis through many activities for reducing carbon emissions.
Yonwoo Eco-friendly Solution
Yonwoo is one of the leading cosmetic packaging companies that has launched and continues to develop many Eco-friendly product lines in an effort to significantly improve sustainable packaging.
Development of Recyclable Products
The development of a mono material pump.
The development of products that combine recyclable materials.
The development of new recyclable containers and tubes.
Integrate mono material pump into existing airless systems.
Development of Refillable products
During product development, consider use of refillable options.
Simplified refill structures.
Minimal contamination of the contents while refilling.
PCR and Bio-resin Usage
Post Consumer Resin (PCR) applied to existing and new products.
Consideration of bio-resin where applicable.
The development of novel biodegradable materials.
Weight reduction in containers reducing the required amount of plastic.
Developing Sustainable Products
To increase the catalog of sustainable products, Yonwoo is continually developing new materials with global chemical companies, and then producing packaging with resins that have achieved safety and stability benchmarks.

Specifically, highly recyclable Virgin and Post-Consumer recycled (PCR) are being considered as top priorities.






Yonwoo cares about the environment.

We have selected 5 indicators related to our daily production environment, which are closely monitored and managed to minimize their impact on our environment.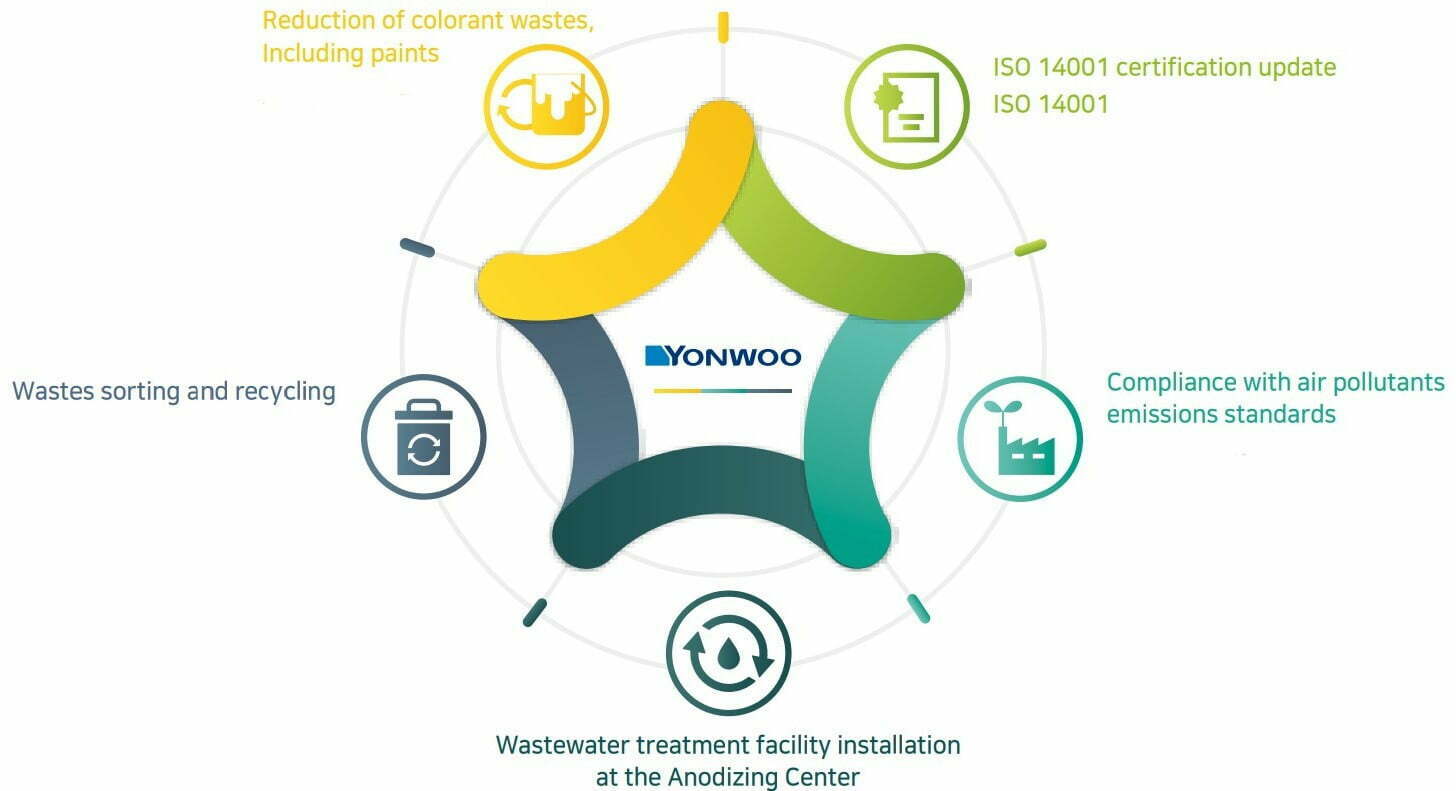 Regular and independent whole-system audits, including chemical management
Contamination avoidance through preventive actions.
Minimization of Co2 emissions.
Minimization of Colorants waste.
Seasonal air conditioning control.
Waste sorting and recycling.
ISO14001 certification

Wastewater treatment facility for the anodizing center.

Air purifiers against pollutants and dust across all facilities.

LED lamps, inverter and energy saving devices.