We at PKG Group are passionate about preserving our environment for ourselves and for those that follow. Sustainability is a core value and endemic to our corporate identity. By continually encouraging partners, customers and the general-public, we hope to foster sustainability as a priority. With the goal of reducing plastic waste, PKG Group is instrumental in developing and promoting new sustainable products, either through custom package development or through our catalog of eco-friendly products.
We support the Plastic Circular Economy
Products designed and developed with recyclable materials
Products Engineered to be Refillable and Easy to Use
Products developed with less plastic material
We are proud to offer recycle ready packages that utilize our one material bellows engine!
The Bellows Engine is a 100% polyolefin system designed to fit our existing lines of airless and dip tube packages.
Comprised of PP and PE, this patent pending design replaces the traditional metal spring found inside pumps with a PE bellows spring, and replaces POM with recyclable PP, so the whole pump can be recycled in one piece!
The Bellows Engine is now available in various sizes and doses to fit seamlessly with many of our existing packages.
Click here to view our recycle ready items.
Click here to view the full list of Bellows Engine compatible items.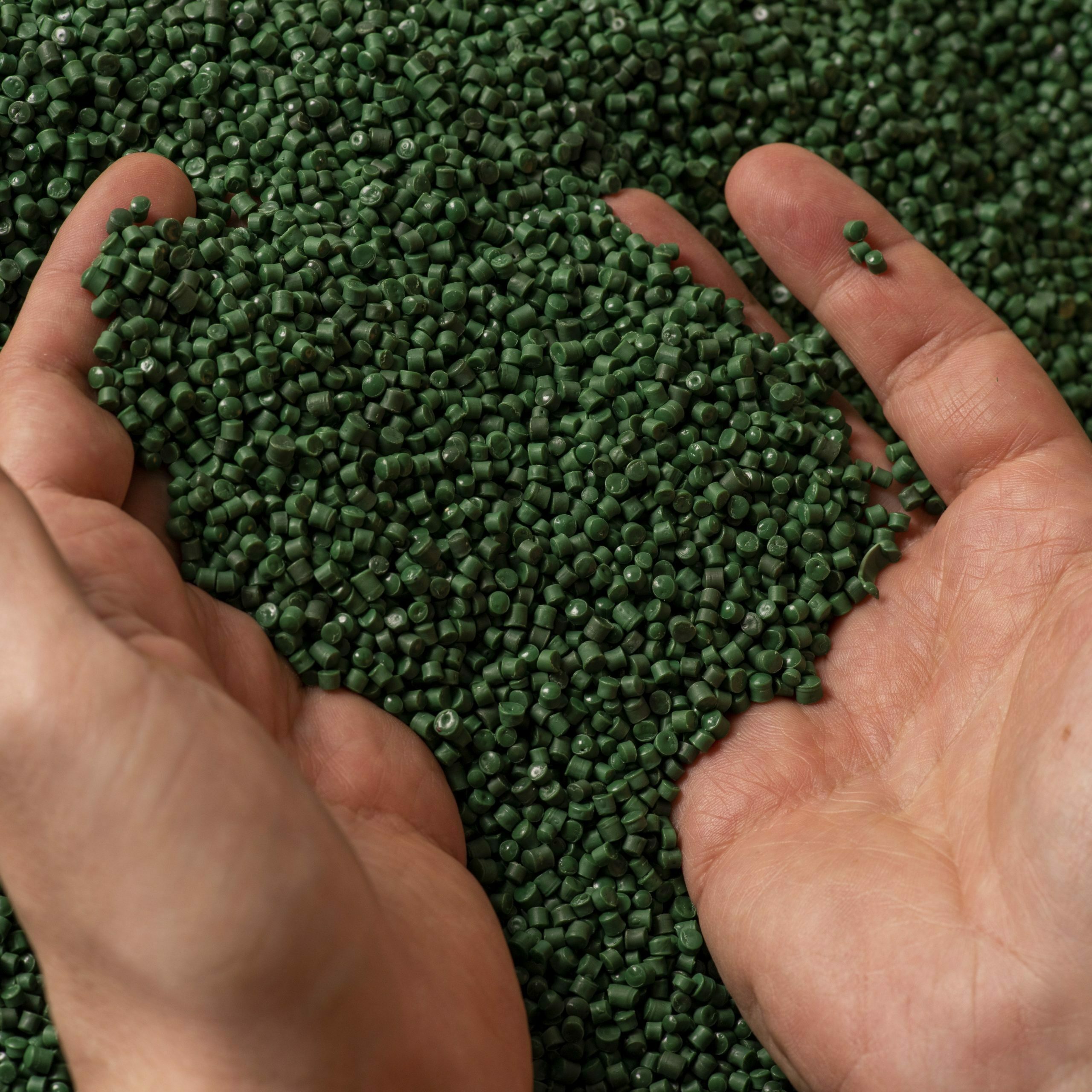 The Circular Economy of Plastics
As a mechanism of reducing plastic waste, we advocate for a circular economy based on four core components: Reduce, Recycle, Reuse and Innovation.
A circular economy is a system of one or more "closed loops" where (raw) materials and products maintain value and are redistributed back into the loop, resulting (ideally) in no waste. In contrast, plastics are predominantly used once and discarded, ending up in landfills and oceans.
PKG Group champions the sustainable use of plastics: Reduce, Recycle, Refill and Innovation.
REDUCE
Products engineered to minimize the use of virgin plastic
Reduce the need of additional petrochemicals (crude oil, natural gas).
Increase use of Post Consumer Resin (PCR)

PCR PP, PCR PET, and PCR PE
Increases the demand of PCR propelling the circular economy.

Increase use of paper in packaging.
RECYCLE
Products designed for easy recyclability
Metal-free products
Mono-material products
Compliance with current recycling stream / collection
REFILL
Products engineered to be refillable
Refillable airless systems

Easy refilling
Reduction of contamination
Recyclable after reaching end-of-life, for many models
Interchangeable packaging development
Standards for refillable components
INNOVATION
Focus on future. New challenges will arise. New ideas will be needed.
New resins and formulations
Products that best exploit new recycling technologies
Novel techniques to further use PCR while maintaining quality.
Reduce Carbon Emissions with Refills
Below is the total percentage of carbon emissions saved by utilizing our refillable packaging options. Click on the item name to view in our virtual catalog.
15ml

80.21%

80.21%

30ml

80.80%

80.80%

50ml

81.08%

81.08%

100ml

83.31%

83.31%
4ml (Silicone)

74.75%

74.75%

4ml (Silicone Module)

67.88%

67.88%

4ml (Ball)

75.17%

75.17%

4ml (Ball Module)

68.42%

68.42%

10ml (Silicone Module)

75.10%

75.10%
50ml (74mm height)

88.10%

88.10%
5ml

77.17%

77.17%

10ml

76.38%

76.38%
30ml (Spot)

49.92%

49.92%

30ml (Dome)

45.36%

45.36%
17ml

81.20%

81.20%

34ml

84.14%

84.14%

54ml

86.03%

86.03%
15ml

94.04%

94.04%

30ml

94.18%

94.18%

50ml

94.40%

94.40%
10ml (Snap-On)

91.79%

91.79%

10ml (Screw)

88.89%

88.89%