New Mono Straight recyclable one material airless pump
Yownoo/PKG is continuously evolving its offerings to make the beauty industry greener. With the new Mono Straight, consumers can recycle as it is- no disassembly required.
The Mono Straight is a full pack that combines Yonwoo's mono-material PP plastic pump with a PP bottle. Everything is made from PP, including the bottle, cap, button, shoulder, and pump.
Consumers value simplicity. Recycling and entering the curricular economy can be confusing and products like the Mono Straight make it easier. With a fully PP pack, consumers can place the entire bottle into the recycling bin as is. There is no need to separate anything.
Available in a 50ml size, this pump is ideal for cream, essence, serum, and lotions.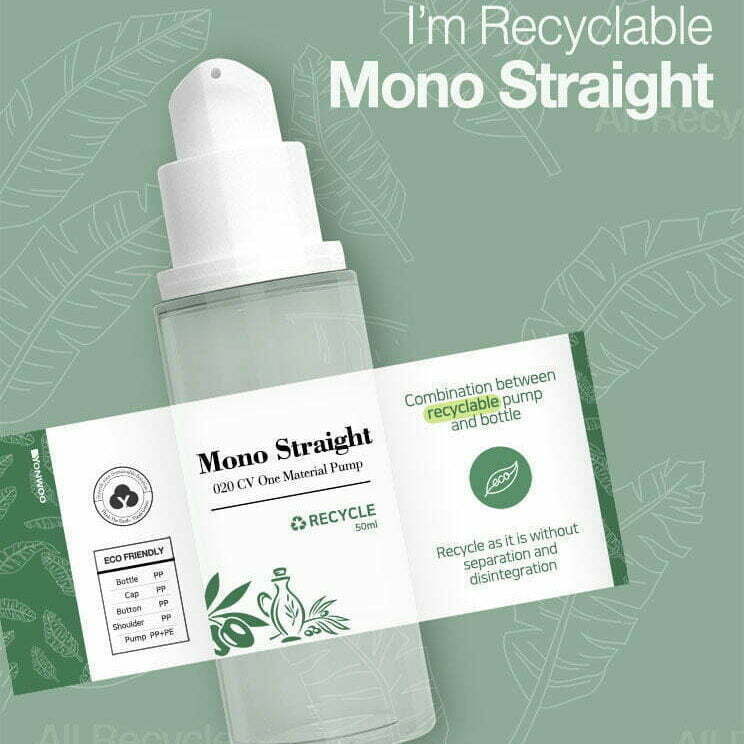 Contact Us today to find out how to make your beauty packaging more sustainable or check out the catalog to see more options.