Bellows Engine Product List
The Bellows Engine is a 100% polyolefin system comprised of PP and PE, and is designed to fit our existing lines of airless and dip tube packages.
This patent pending design replaces the traditional metal spring found inside pumps with a PE bellows spring, and replaces POM with recyclable PP, so the whole package* can be recycled in one piece!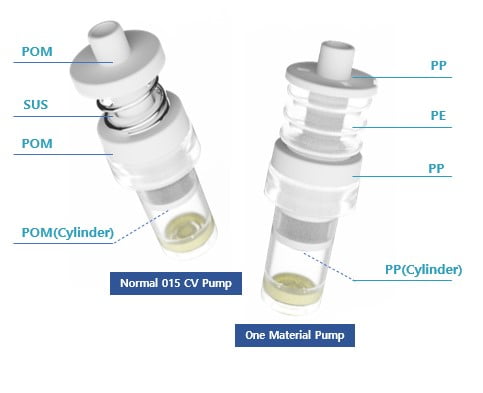 To learn more about our Bellows Engine tube compatibility, please contact us!